ILIO NEMA WOMAN MARILOU CHABERT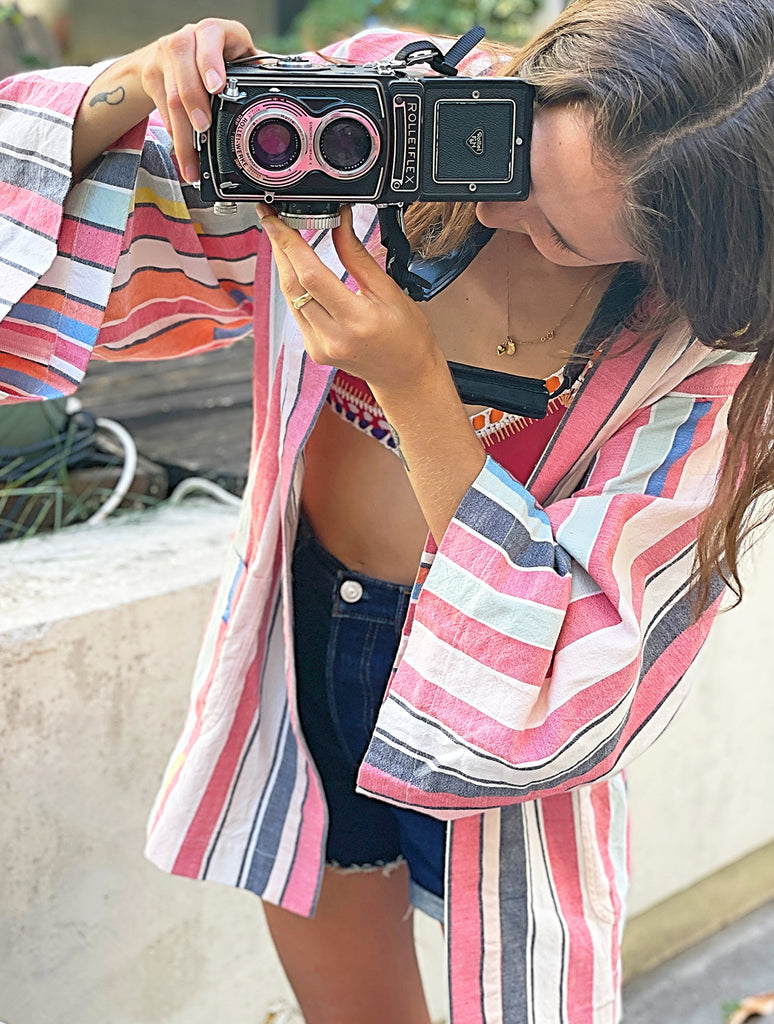 Introducing ILIO NEMA Woman: MARILOU CHABERT 
We recently collaborated with MARILOU CHABERT on our Paris photoshoot. She is a French photographer, painter, illustrator, tattooist, set designer and video director.
Passionate about life Marilou's work is edgy and diversified. She has been carrying a camera everywhere for over a decade.  
We asked Marilou a few questions....   
1) As a multi-talented artist, you express yourself through different mediums such as wall paintings, video and photography. Can you tell us a bit about your creative process and what attracts you in your work?  
I love everyday situations and the small details that can carry a universal resonance. And I see this in all kinds of things. If I find a discarded box from a plasma TV in the street, for example, I'll translate it into a particular story that I have in mind at that time. Or else, I draw inspiration from those around me. People evoke a certain passion in me, and I love to find ways to capture their portrait in a manner that carries mystery, to grasp their personality and reveal an aspect of just who they are. 
2) This camera looks like it has a story. Can you tell us about it, and why you prefer shooting on film rather than digital?  
It was my Grandfather's camera. My father handed it onto me when I decided to travel to Vietnam in my early 20's. He roughly told me how to adjust the light, and I had to work out all the rest on my own.
It was so exhilarating to come back from the trip with all those rolls of film, not knowing what would be on them. From then, I never wanted to use anything else. It's the risk, the uncertainty, the lack of control that still attracts me today.  
3) What do you like most about working with your hands? 
I can't do anything else; I've done a bit with technology but it demands hours of work, and I am not patient enough. 
4) How did you start your artistic journey and arrive where you are now? 
I come from an artistic family, so I never had to asked myself too many questions! We were always making carnaval charts, set designs for plays or TV shows for dad's projects. These experiences gave me a taste for physical art, and for immersing people into vibrant colours, dance and music
5) What is a favourite piece of clothing you own? Where does it come from? 
I still wear my little bra top from the 2000s by LadySoul. The jersey is so old and weathered now but I don't care. I used to wear it with my hip hop baggy pants like MJ Blige. My cousin specially rocked that look, so I stole it from her, and I still wear them hoping I can look that cool. My little fan moment; I feel good in them!   
6) How would you describe your style?
I'd say bric-a-brac, a kind of raw, hoarder style.