OUR FIRST ILIO NEMA PRINT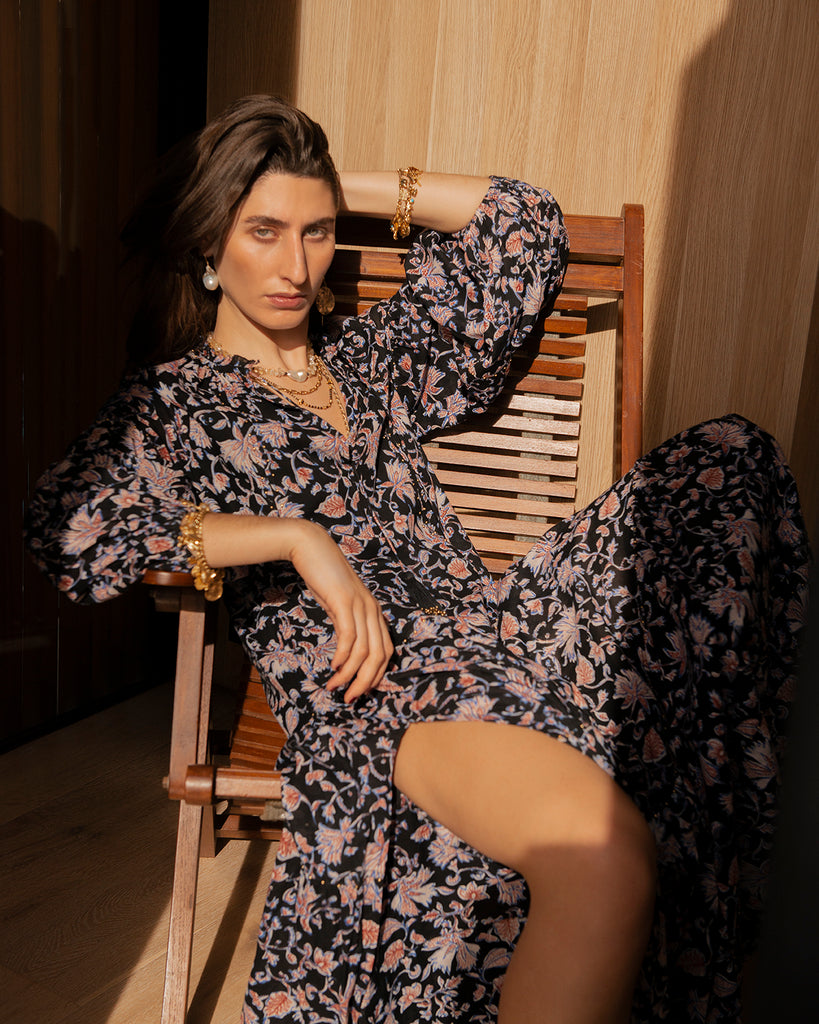 Introducing Our First ILIO NEMA Print
Inspired by batik, a traditional Indonesian art form our ILIO NEMA designer has produced this original artwork featured below. This hand-painted floral motif reflects a classic yet unique design.
Printed on organic cotton voile, the fabric is extra soft and lightweight; perfect for spring days and balmy summer nights. 
Our organic cotton comes from the South of India. Farmed in West Godavari and Nashik, the yarn is then spun in Coimbatore and the fabric is woven nearby in Erode and Salem.

#knowyourmakers