INTERNATIONAL WOMAN'S DAY- ILIO NEMA WOMAN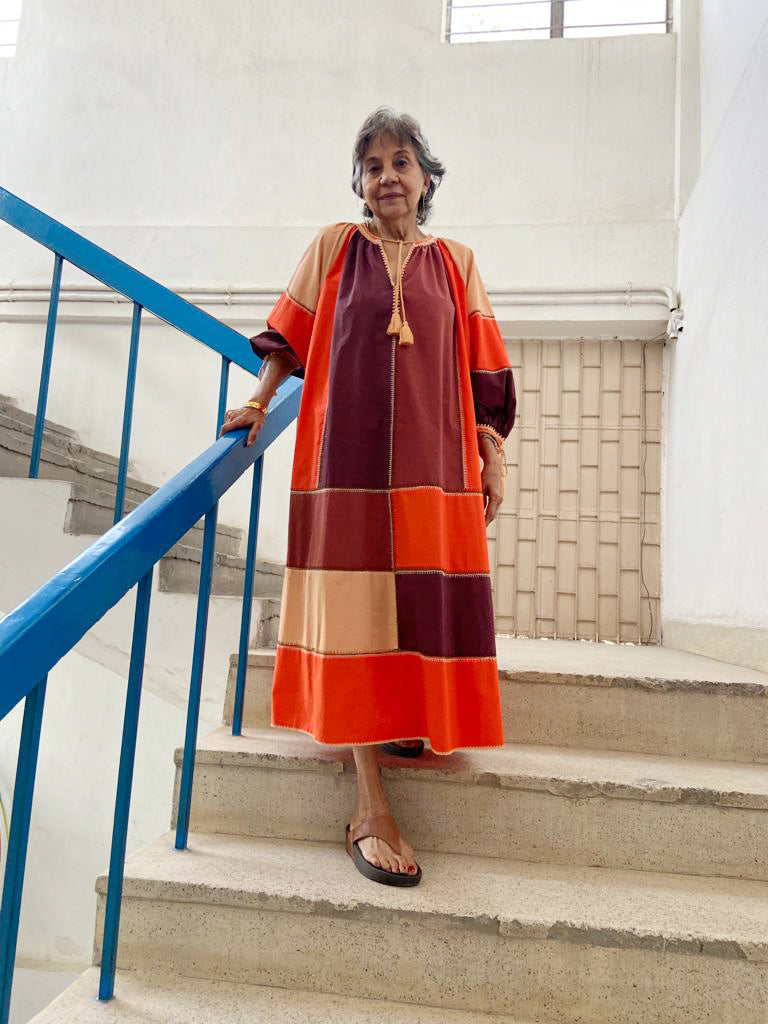 Introducing Our First ILIO NEMA Woman
Madhu is an inspiration to women in India and around the world. Her love of fashion and textiles is reflected in the garments produced in her factory. Madhu is committed to traditional handcrafts. Her focus is not only for today but to pass on these skills to futures generations.
 1. What did you learn from your mother?
I learnt about secularism and grew up not knowing who and where my friends were from. Over the years I have made many friends from all over the world, meeting and working with people from different countries and learning about their culture.
2. How did you start doing what you are doing?
My interest in fashion is combined with the vast collection of textile available in India inspired me. I have always been curious about the lives of people and wanted to help the underprivileged artisans. While working with an Export House I decided to start my own business. I went to an Australian buyer and asked if he would work with me, he said absolutely and immediately placed an order. I was so taken back that I just gave him my name. I borrowed some money from my sister and started working from my house. Then there was no looking back.
3. What do you like most about working with your team?
All my staff have worked for me for several years and are like a big family. I have seen them through marriages, children, grandchildren, death, and illness. Initially most of my staff were men. My clients and my workers would take photos of me to families that a woman was heading a factory of male workers. Over the years things have changed and now I have many women workers which is wonderful. These women are supporting families and educating children. I love celebrating the festivals with my staff. Together we eat and dance and the staff let their guard dow and enjoy themselves.