ILIO NEMA WOMAN DANI DEAN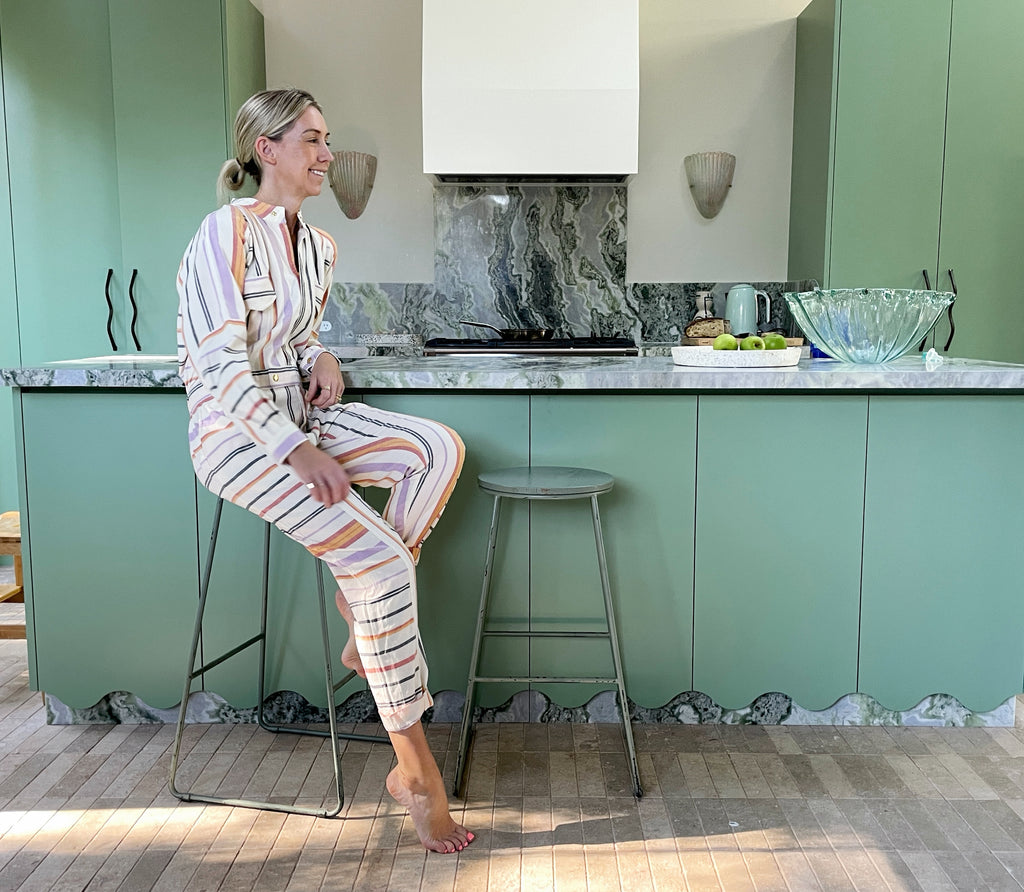 Introducing ILIO NEMA Woman: DANI DEAN
Innovative Dani Dean, an inspirational ILIO NEMA women loves to create with her hands. She is an interior stylist, designer, floral master and founder of The Make Haus and The Ware. We asked Dani a few questions...
1. Favourite piece of clothing? Where from and and how did you acquire it?
I have a long oversized caramel wool trench from Acne which I live in and wear as much as I can. It tends to mask the bright tine that I mix together over the the seasons. 
2. You are a maker of objects, spaces, interiors and botanicals. What's your creative process and where do look for your inspiration?
I like to collect imagery from multiple places like Instagram, Blogs, Pinterest and file away into galleries. Often something creates a spark for an initial idea and it naturally snowballs.
My creative process changes from project to project, so many variables like time, budget, planning can impact how you start, develop and execute. I like to consider myself quite organised in the conceptual process; it is always satisfying to create a list and eliminate the smaller hurdles which can challenge the ideas. 
3. What's best about working with your hands?
I love being able to create things instantly. I'm extremely impatient, so this path is perfect in everyday. Having the ability to manipulate shapes on the spot and create your idea is wonderful. 
4. How did you get started/where are you today?
I have always had a creative ability from a young age, but didn't really know how to tap into it till later in life. I always considered it more of a hobby not realising I could create a career out of it. I started working for a fashion brand called Fleur Wood, the same as KK (Katia Kelso) in-fact.  It certainly opened my eyes up to the world of interiors, styling, botanicals and making objects. I would say it was an informal practice to hone my craft. Following this I formally studied interiors and decided to create The Make Haus. 
5. Describe your style?
My style is evolving as I'm getting older, I do love using colour yet also find peace in being quite restrained with colour blocked palettes or very muted neutrals. However, they both complement each other. My style is loosely styled, considered colour, asymmetrical shapes and slightly playful.
6. What does sustainability means to you? 
Sustainability is an important subject to consider in our business. We do consider materials that are sustainable or considering the environment in their process and fabrication. I am making a move to reducing soft plastics and reducing floral foam from our business. Where we can create a slower paced installation and activation we will always opt for sustainable practices.